Meet The Robbins & Company Accounting Team
Our Powell River accounting team will provide you with professional accounting, tax preparation, and advisory services to help you make sound financial decisions and maximize your financial resources.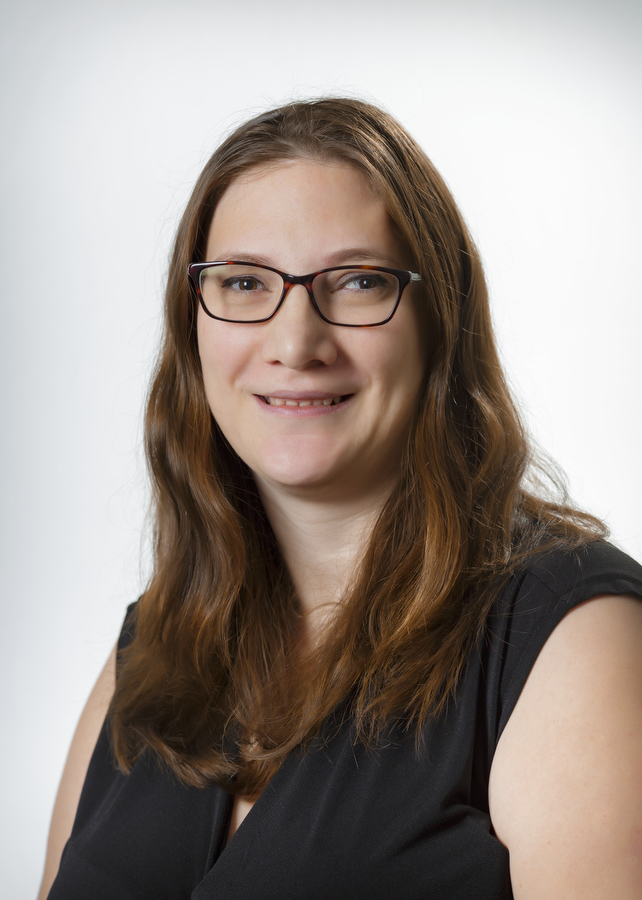 Susanna East
BBA, CPA, CGA
Susanna East | BBA, CPA, CGA
Susanna East grew up in the Clayton area of Surrey, BC on a beef cattle farm. Powell River was a frequent family vacation spot which eventually lead to her family purchasing property in and district and in town. While working part-time she graduated in 2010 from Kwantlen Polytechnic University with a Bachelor of Business Administration in Accounting. She worked hard over the next several years to complete the capstone courses and the full time work experience required to achieve a CGA Accounting Designation. Susanna moved to Powell River in May of 2018 with her husband and young family. She began working at Reid Hunter CPA's immediately and has become a valued member of their team. In October 2018, Susanna and her husband Jeremy purchased a local business (Westview U-Vin/U-Brew Ltd.). Because, Susanna is also a business owner she has a deeper understanding of the challenges her clients face on a day to day basis. She is very excited with her role at Robbins & Company Chartered Professional Accountants as Powell River Branch Manager and is looking forward to continuing to serve her clients. Outside of work she enjoys spending time with her family and her fur babies, volunteering with inclusion Powell River, gardening, knitting, and crocheting.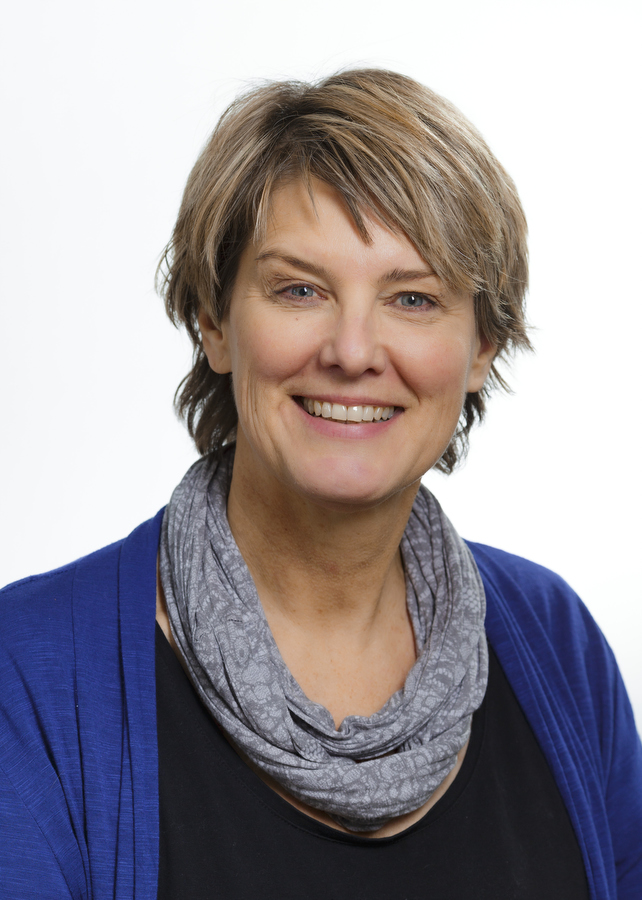 Kim Stokes
Accounting Technician
Kim Stokes
Kim has lived in Powell River for more than 50 years. While managing the office of her own family-run helicopter company in the 1990's she discovered she enjoyed numbers and accounting and moved into public accounting. Kim has worked for this firm for 17 years providing bookkeeping services for numerous corporate, individual and non-profit clients and loves to explore ways to make finance more understandable for everyone. In 2011 she earned a certification in Advanced Tax Preparation and joined the personal tax preparation department. Kim is a co-founder of the PRISMA Festival (link: https://prismafestival.com/) and serves as the Finance Director. Kim splits her time between Canada and the Netherlands and writes about her bicontinental adventures in her travel-blog Waking Up on the Roof. (link: https://www.wakingupontheroof.com/)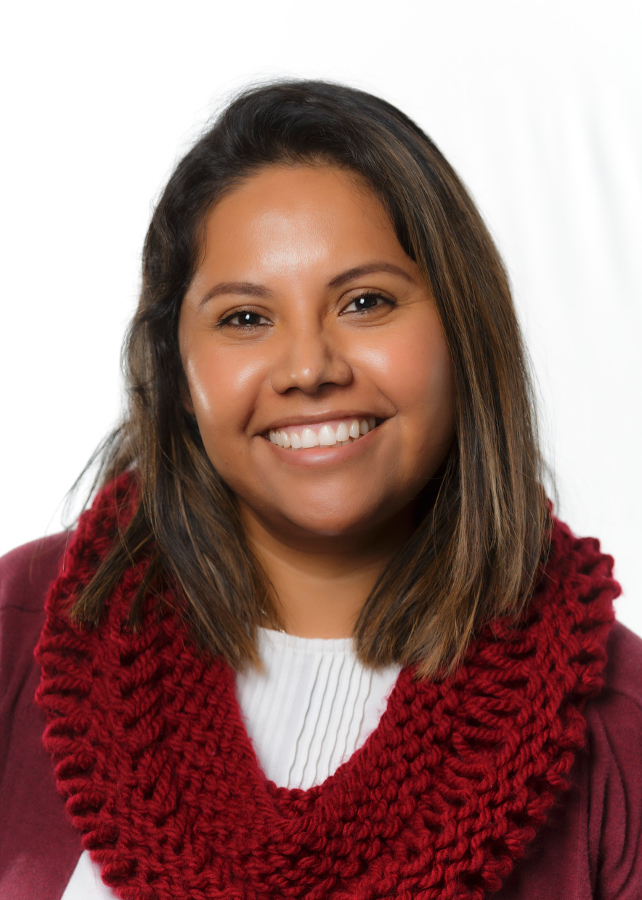 Grace Romero
Accounting Technician
Grace Romero
Grace Ayala moved to Powell River in 2014. She was born and raised in the colourful Mexico City. During University, she worked part time in a private company (Electronica Audicode SA de CV) as the assistant director. She graduated in 2007 from the meritorious and honourable Universidad Nacional Autonoma de Mexico with a Degree of Taxation Accounting. In 2008, she graduated in Customs Administration from Instituto Tecnologico y de Estudios Superiores de Monterrey. After 12 years of working on Taxes and Finance she decided to take a sabbatical year and she travel to Canada in 2014.
Grace made her career homologation in Canada and they validated her Degree in Accounting. In 2016 she continued work in the finance field at Coastal Cookery for one year. After this, she went to work for the biggest firm in Powell River, DMD, in 2017. During this time she began her courses to become a CPA, and she is currently a CPA articling student. Grace loves new challenges and so she decide to join the Robbins & Co firm. She really enjoys providing her clients with optimal solutions and quality service. Grace has experience in audits for non-profit organization and private companies.
She likes to serve to the community and nowadays she volunteers in the Health-Care Auxiliary Economy Shop.
Outside of work Grace love hiking, playing soccer, running, reading and dance (she is a Zumba instructor). Grace enjoys spending time with her husband, her family and her friends; as well as spending time in the wonderful outdoors of Powell River.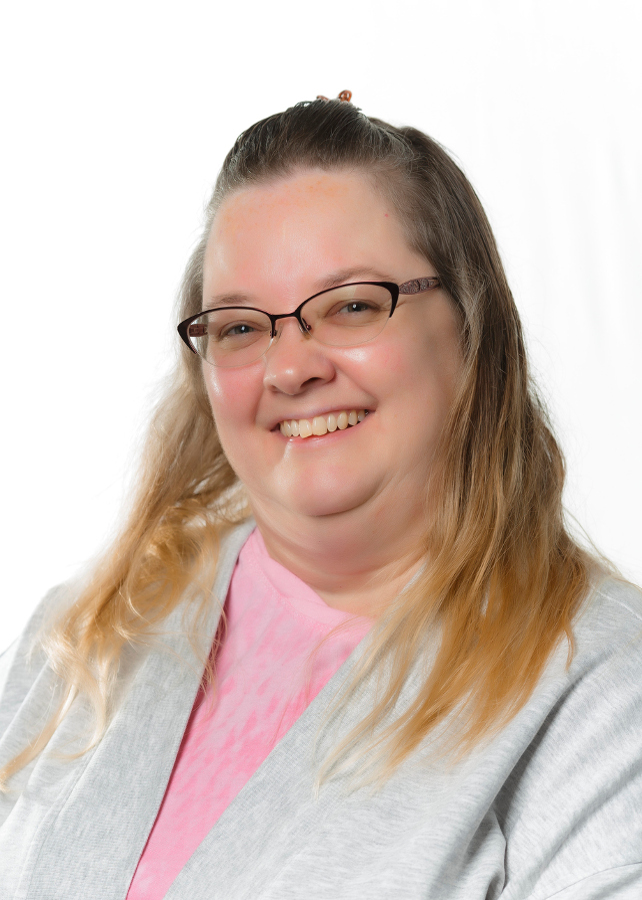 Pam Jensen
Certified Professional Bookkeeper
Pam Jensen
Pam was born and raised in Prince George and graduated from Prince George Senior Secondary in 1988 majoring in office administrations and bookkeeping. Pam moved to Powell River in 1989 and has been here ever since. Pam has been working as a bookkeeper for 25 years overall and the last 14 years Pam has been working in public accounting practices and developed strong bookkeeping skills & experience. In 2009 Pam received her Certificate of Distinction as a Bookkeeping Services Specialist.
Pam loves being a bookkeeper as it gives her great opportunity to help and work with her clients on their day to day data processing and payroll needs. This includes T4 processing, record of employment (roe) processing, payroll remittances and processing any government returns such as GST and PST, essentially anything that can be done that helps makes her clients life easier. This allows them to focus on what they do best in their business and be successful with their businesses.
When Pam is not at work, she loves to spend time with her husband Greg, her Orca girl doggie, family and friends. She loves to spend time at home and loves to travel outside of Powell River when she can. She also enjoys the walks at the seawall, kayak and camp at our many lakes that Powell River has to offer.
Pam looks forward to seeing and meeting you at our Powell River location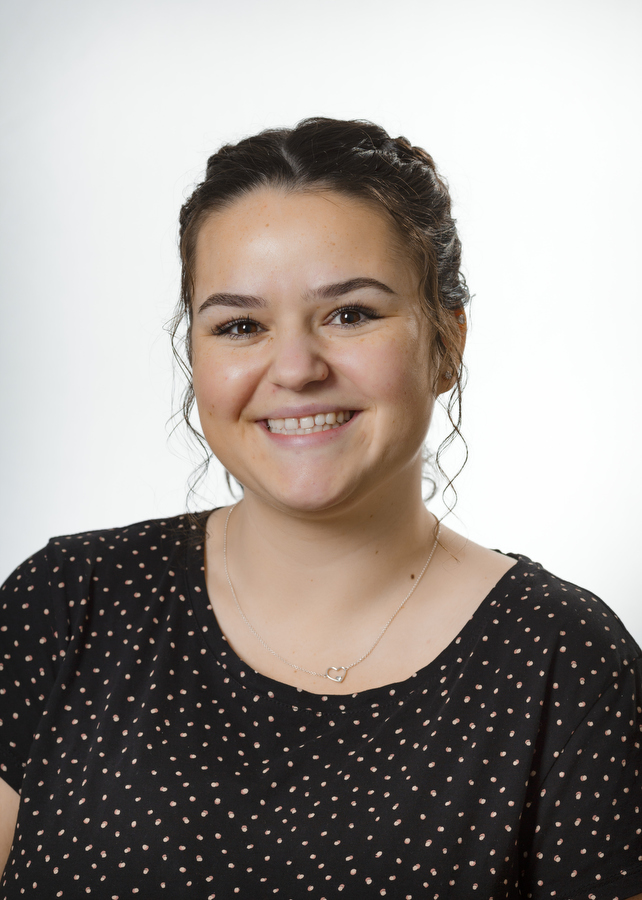 Paige Lawson
Junior Accountant
Paige Lawson
Paige was born and raised in Powell River. After graduating from Brooks Secondary School Paige took a gap year to focus on saving up her money so she could go to University. In 2018 Paige moved to Nanaimo where she took Applied Business Technology and achieved a certificate in bookkeeping.
After graduation Paige moved back to her hometown to develop her career in a community she loves. Paige is proud to be part of a highly skilled professional team that shares her values and she looks forward to continued development in all areas of finance as she begins her career.
Outside of work Paige enjoys a variety of activities including canoeing, hiking, volleyball, and running. Paige loves exploring the vast backcountry while soaking in the beautiful scenery in any direction, enjoying all that Powell River has to offer. Paige spends most of her spare time with her family and friends.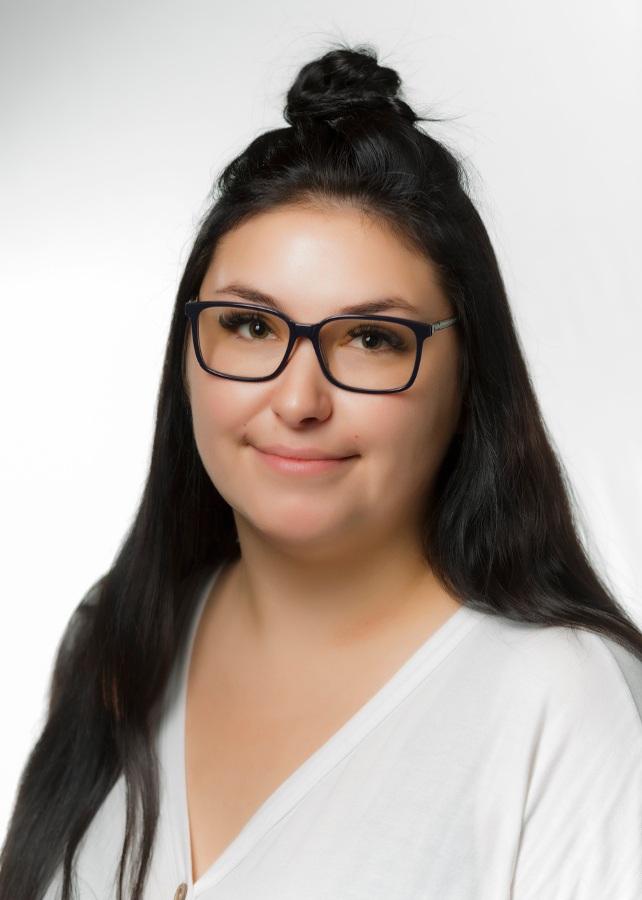 Vanessa Denis
Receptionist
Vanessa Denis
Vanessa was born and raised in Powell River. After graduating from Brooks Secondary School in 2015, Vanessa moved to Nanaimo where she took Psychology and English classes at Vancouver Island University. Then in summer of 2017 Vanessa found herself exploring the beautiful city of Ottawa and experienced the liveliness of Canada's 150th Birthday in our nation's capital. After that she followed love to Fredericton, New Brunswick. During her time there she continued taking English and Psychology classes as well as a few Nursing courses at the University of New Brunswick while gaining a multitude of administrative experience.
In September of 2020 Vanessa found herself back home in Powell River, where she has become an essential part of our office. Vanessa thoroughly enjoys being an active member of the community and thrives in connecting with others. In her spare time Vanessa spends weekends and time off doing various outdoor activities with her dog Nova. There isn't anything better than fresh air and nature.
Vanessa is always eager to learn new things and connect with people. She takes pride in and finds tremendous value in communication and human connection. You can be assured when you come into the office that Vanessa will be attentive to your needs and will do her best to help you in any way that she can, ensuring you feel heard and well taken care of.
She looks forward to seeing you!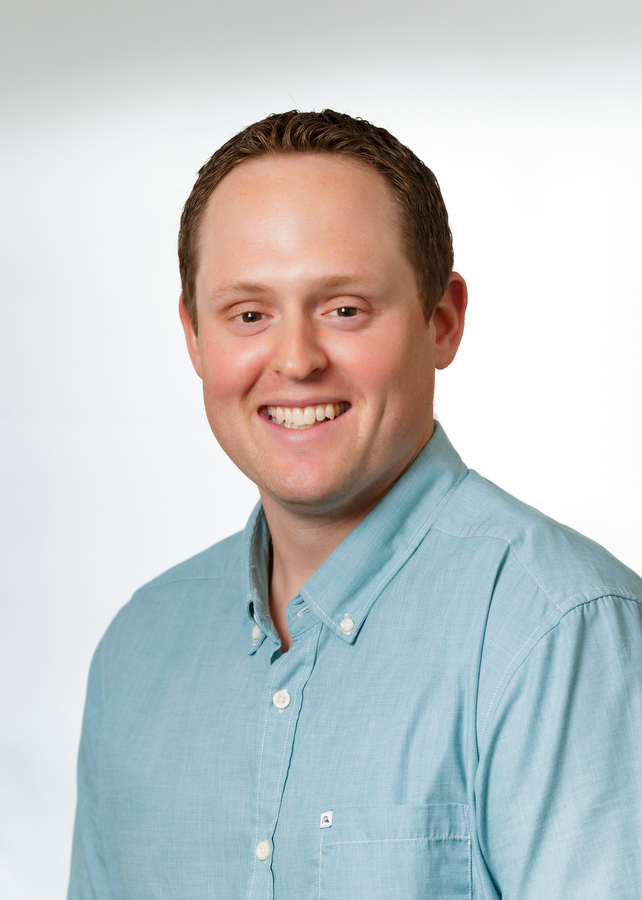 Jay Dzuba
BBA, CPA, CGA
Jay Dzuba | BBA, CPA, CGA
Jay has been raised his entire life in the Comox Valley. After graduating from G.P. Vanier, Jay relocated to Nanaimo to pursue further education. During his time in Nanaimo, Jay completed his Bachelor of Business Administration Degree (BBA) – Accounting Concentration and worked in public practice. After obtaining his BBA degree, Jay returned to the Comox Valley, joined the team at Robbins & Company, and went on to complete his CGA designation. Jay became a Partner in the firm in 2016.
Jay is a graduate of the CPA Canada In-Depth Tax Program. Through a combination of advanced learning and practical experience, Jay is continuing his ongoing pursuit to be a leader in the field of taxation.
Jay strives to utilize his knowledge of tax to help his clients navigate the ever-changing and increasingly complex tax environment here in Canada. Jay primarily works with owner-managed business and their shareholders, drawing on his experience to assist clients in meeting their personal and corporate goals while minimizing their overall tax burden.
Outside of work Jay enjoys a variety of sports including baseball, golf, and curling. Jay enjoys spending time with his wife and 2 children in the beautiful outdoors the Comox Valley has to offer.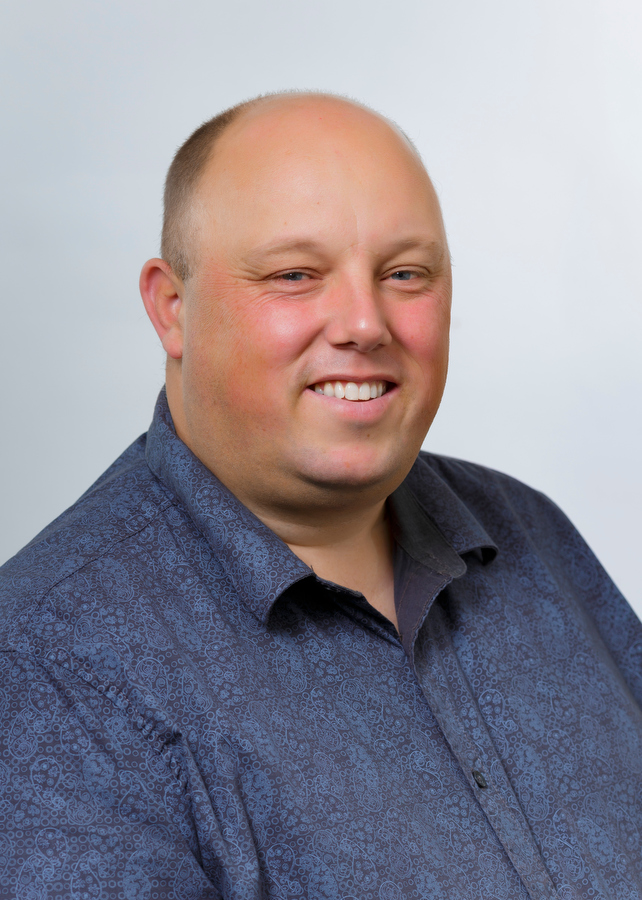 Daryl Robbins
BBA, CPA, CGA
Daryl Robbins | BBA, CPA, CGA
The principal of the accounting practice, Daryl Robbins, Chartered Professional Accountant, was born and raised in the Comox Valley. His years of experience and education in the business sector, banking industry and several years in public practice accounting provide him a full understanding of financial planning for you and your business.
Daryl completed his Bachelor of Business Administration Degree (BBA) at North Island College in Courtenay, BC. He graduated on the Dean's Honour Roll. Following his degree, Daryl completed the Certified General Accountant (CGA) program. In addition, Daryl has completed the Canadian Securities Course, the Investment Funds in Canada Course, the Computer Information Systems Certificate (North Island College, Courtenay, BC), and an Associate of the Institute of Canadian Bankers Diploma (AICB) from the Institute of Canadian Bankers. He also completed a Master of Arts in Applied Legal Studies (MAALS) at Simon Fraser University (Burnaby, BC).
Outside of work, Daryl spends time with his wife Christine, their sons Brian and Blake, and their daughter Amy. Family camping trips on Vancouver Island, as well as hockey, keep their family busy. He is the former Treasurer of the Comox Valley Baseball Association; the Past President of the Comox Valley Major Men's Fastball League, and is now involved in the Comox Valley Skating Club. Daryl enjoys his accounting practice because he likes to help clients achieve their goals through sound financial planning.